Consulting
---

For those who already have an established business and product line - every business is unique. We are here to assist you in creating and expanding your current market share by identifying what sets your business apart from its competitors. We will identify strengths and use them to create essential strategies to grow your bottom line and increase profitability, both short and long term.
We have the resources to assist in executing your business development plan. With a strong focus on generating leads, making connections, and finding qualified prospects, we can continue to help your business grow far beyond an idea.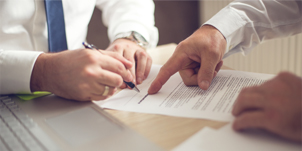 ---
Marketing Consulting, Web, Video, 3D Animation & more
At New England Foundry Technologies we can do more than guide you through the most productive equipment and processes. We can also help you to sell your services to your buyers. In North and South America, we represent Marketing Options, the leading metal casting technical marketing agency in the US.
Foundries turn to Marketing Options for websites that are well ranked in the search engines, to branding and brochures that present their core competencies well, to tradeshow displays and more. Their staff engineers produce technical videos, 3D animations, and Virtual Reality presentations that will demonstrate your technical prowess. They are also experienced when it comes to publishing your technical articles as Whitepapers. Marketing Options has the tools to get your name and capabilities in front of your potential buyers, and they track and trace everything to deliver the highly qualified leads that you need.
Marketing Options also has staff researchers to present you with the opportunities and obstacles of entering a new market and are experienced in regards to new market (including international) expansions and new product development.
Services include: Web design, e-marketing, advertising, graphic design, branding, public relations, publications, tradeshow and event planning, market research, technical 3D animations, photography, video, Virtual Reality, touchscreen sales presentations, translations and more.
To see more examples of their work: CLICK HERE